pfMENTUM Records to Release
Two Duo CDs by Bassist Jeff Denson--
"I'll Fly Away" with Pianist Joshua White &
"Two" with Clarinetist Claudio Puntin--
On

April 15



West Coast CD Release Shows,
With Jeff Denson Trio Featuring Joshua White,
Scheduled for Early June



March 28, 2014
Best known for his work in the celebrated cooperative trio Minsarah (which he founded with Florian Weber and Ziv Ravitz) and his seven-year tenure in the Lee Konitz New Quartet, bassist and composer Jeff Denson has also led a highly regarded quartet featuring Weber, Ralph Alessi, and Dan Weiss.
Now Denson is preparing to showcase other aspects of his virtuosity and exquisite musicality with the

April 15

release, by the San Diego-based pfMENTUM label, of two very different duo albums, I'll Fly Away and Two. The discs provide a fascinating window into Denson's vast range as an improviser.
A singular collaboration with the powerhouse San Diego pianist Joshua White, I'll Fly Away is an emotionally charged project devoted to hymns and spirituals. Two is a melodically rich free improv session with the remarkable Swiss clarinet virtuoso Claudio Puntin. In many ways the projects couldn't be more dissimilar, but they're united by Denson's insistence that the bass can play any musical role.
"I don't want to be tied down to being a function player," he says. "I don't want to have to only play the role of the bass as a supportive root function instrument. I love doing that, but I don't want to always have to do that. Even in more straight-ahead situations I find ways to play melodies. I want to be able to play textures. In a duo setting, there's a great deal of freedom."
It's a context perfectly suited to his interactive sensibility. "When you play in duo you have 50 percent of the responsibility and you need to be 100 percent committed to what you're doing if the music is going to travel and work and move places," Denson says. "You're either connecting directly with them or not. Everything they play, you must notice. But there are so many options. Deciding not to go with them can be really exciting too."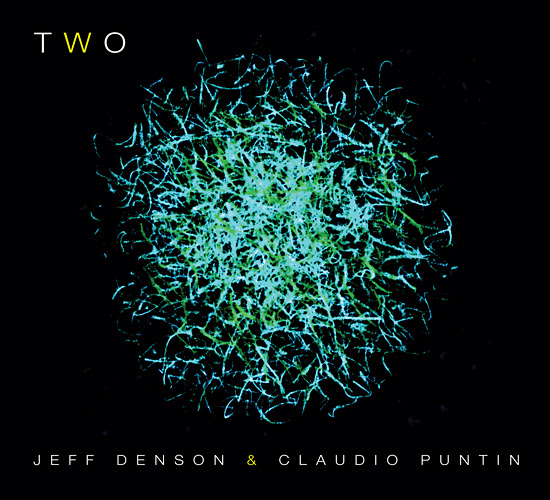 The sacred music project with White grew out of several hymns that Denson performed at funerals for his father and his maternal grandmother who helped raise him, including the title track, performed in three divergent renditions, and the breathtaking solo arco version of "Amazing Grace." The session was recorded in one day and all but one track is a first take, "a really good demonstration of how we share and communicate and share musical aesthetics. We are both really adventurous and take a lot of risks. I just wanted to do what we do."
The collaboration with Puntin had a very different genesis. It began, Denson writes in his succinct notes for Two, "in Cologne, Germany in 2008, and ended two years later on a rainy day in Berlin: two musicians, from
two continents, two years apart, on two different days, in two different cities, met and recorded this music without discussion or plan . . . . " Investigating a wide array of moods and textures, the music can be playful or threatening, innocent or carnal. "We didn't talk about anything beforehand," says Denson. "We turned the mics on and just played. The music is completely improvised; the chord changes that appear are all spontaneous."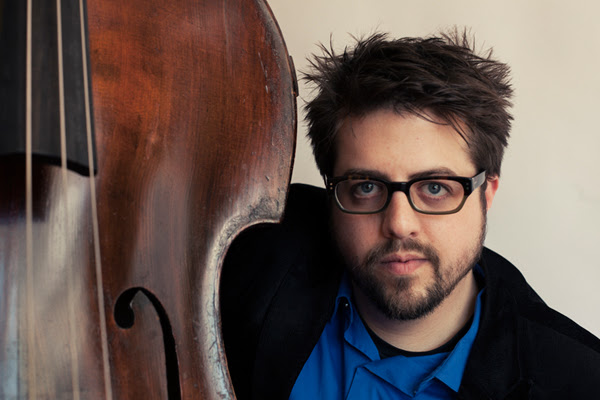 Jeff Denson
, 37, was born and raised in the Washington, DC area. He attended Berklee (where Minsarah was formed), earned his Master's in jazz studies at Florida State University, and relocated to Southern California to pursue his doctorate (at UC San Diego) in contemporary music performance with an emphasis in composition. Based since 2011 in the East Bay, he is a full professor at the California Jazz Conservatory (formerly the Jazzschool Institute) and has forged ties with some of the Bay Area's top players, including bassoonist Paul Hanson and guitarist Mimi Fox.
A prolific composer and arranger, Denson has written music for an array of jazz settings, from big band to trio, as well as for string ensembles, solo bass, and a chamber opera (which he plans to premiere in 2015). While New York City offered a bustling life as a freelancer, Denson has found musical fulfillment on the West Coast.
"I can make my living playing everybody else's music being a supportive player, but I wasn't so interested in that," Denson says. "
I'm most interested in doing something unique musically by pushing my own work.
And I love teaching. So I can inspire people, and focus on what I want to do."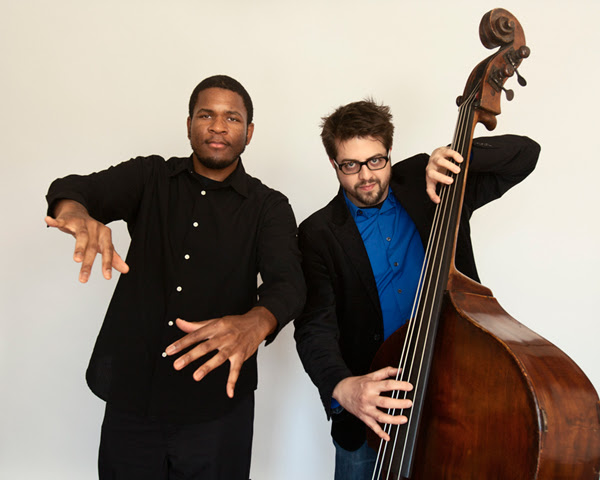 Denson will be working with his trio featuring Joshua White (far left) and drummer Jon Arkin at the following West Coast CD release shows: 5/31 Red Poppy Art House, San Francisco; 6/2 SOhO Restaurant and Music Club, Santa Barbara; 6/3 Jazz at the CAP, Los Angeles; 6/4 The Loft at University of California San Diego, La Jolla; 6/7 Café Stritch, San Jose; 6/8 Duende, Oakland; and 7/25-26 Moody's Bistro, Bar & Beats, Truckee. He'll also be performing with the Joshua White Quintet 6/5 at the Del Mar (CA) Foundation.
Jeff Denson's Secret World European Tour 2014, featuring trumpeter Cuong Vu, pianist Alex Conde, and drummer Jon Arkin, is now being finalized for late October. The quartet will be appearing in Heilbronn, Cologne, Osnabrük, and Dortmund, Germany, among other cities. A European CD Release Tour for Denson's trio is being scheduled for January 2015.
Photography: Peter Varshavsky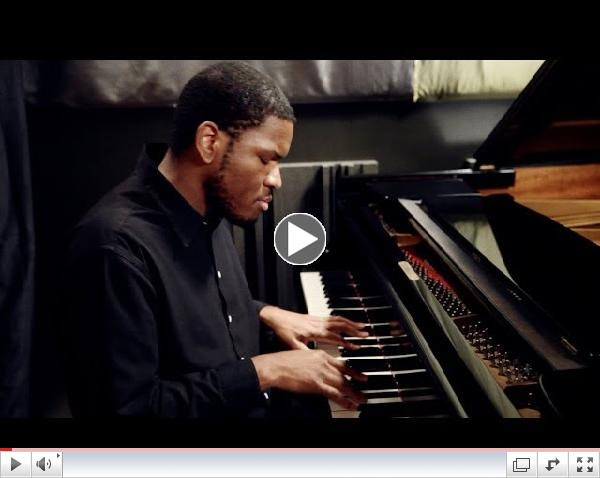 Jeff Denson & Joshua White: "I'll Fly Away"
Web Site:
www.jeffdenson.com
Like:

Follow:
Media Contact:
Terri Hinte
510-234-8781
hudba@sbcglobal.net
www.terrihinte.com

Follow: