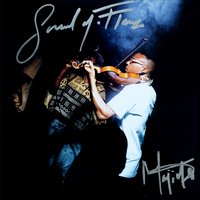 Described as having "a unique blend of improvisation,
groove, and technical sophistication" by legendary
musician Wynton Marsalis, Majid Khaliq is cut from a
different cloth.
A violinist, composer, and a bandleader, Majid graduated
from the Juilliard School with a Bachelor of Music in 2002
and a Master of Arts in Jazz Performance from Aaron
Copland School of Music at Queens College in 2010.
His music expertise knows no bounds, lending his talents
to various artists including Wynton Marsalis, Mr. Cheeks
(from hip hop group The Lost Boyz), Antonio Hart (jazz
saxophonist), Craig G (from hip hop collective The Juice
Crew), John Blake Jr. (jazz violinist), Dyme-a-Duzin (from
band Phony Ppl), Itzhak Perlman (classical musician/
world known violinist), Keith David (actor/singer/voice
actor), Isaac Stern (Grammy award violinist), and Regina
Carter (jazz violinist).
http://www.majidkhaliq.com/