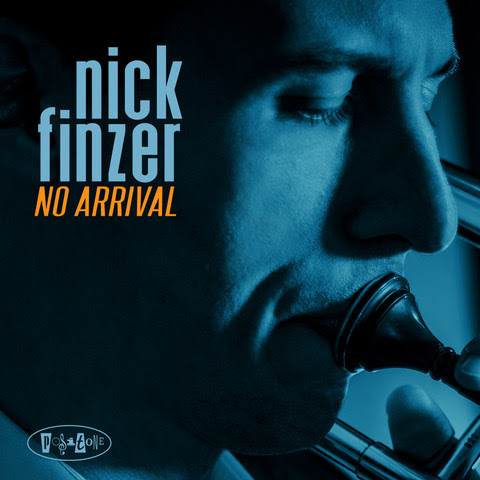 #NoArrival
Personalized Pre-order Copies are Available only until April 12th!
"Nick Finzer, a new voice to the pantheon of upcoming trombone greats in the making, Nick's CD is a glowing example of things to come. Great compositions, playing, and overall leadership of the band... the WHOLE package"
— Wycliffe Gordon
SHOP NO ARRIVAL NOW
Trombonist Nick Finzer reaches for the beauty of new vistas and explores the mysteries of unexpected destinations with his new album No Arrival. Finzer's sound is solid and extraordinarily well- centered, his articulation sharp, and his command of the idiom is complete. The depth of his artistry is considerable, and while the music is definitely straightforward and rooted in the tradition with some hard swinging highlights, the session is also elegantly lyrical and evocative of a more modern jazz sensibility. Listeners will enjoy the wide emotional range of Finzer's brilliant original compositions and arrangements as they are presented with the able and captivating assistance of a solid group of musicians, including reedman extraordinaire Lucas Pino, guitarist Alex Wintz, pianist Victor Gould, bassist Dave Baron and drummer Jimmy Macbride. With an amazing combination of talents, some stunning performances, and an engaging program of musical selections, Finzer firmly establishes himself as a brilliant new star on the horizon. His latest record, No Arrival, is an endlessly entertaining experience that will certainly bring serendipitous bright moments to jazz fans everywhere.
USE CODE "PRESHIP" to Get FREE SHIPPING on all PREORDERS of NO ARRIVAL as a THANK YOU for your time reading this message!