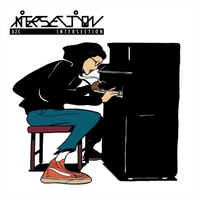 https://store.cdbaby.com/cd/uzc
Original piano compositions where the worlds of Classical and Latin Jazz music collide
In this project, I wanted to present music that would reflect who I am; a fusion of different cultures and philosophies. Each song is composed for piano in a Latin Jazz style with hints of Classical techniques and forms. Presented to you, the listener, as a piano/percussion duo, this project is truly a testament that different things can work well together. While the piano is ever connected to my inspirations and life experiences, the percussion comes in strong, chimes in and challenges me to round out a perfect fusion of sounds and melodies.
The song breakdown is as follows: Intersections - Rhythms from South America meet the sounds of Classical Rondo form; where the Candombe and Samba styles of rhythm meet Mozart.
TimeOut - A lively, intense and vibrant Plena rhythm from my beautiful island of Puerto Rico! This song is beautifully complimented by rapid melodies and complex jazz harmonies.
Buterflies - This sweet ballad contains beautiful melodies over a slow Yuba rhythm from Puerto Rico. Life never ceases to exit, it only transforms itself like a butterfly after metamorphosis.
2am Blues - A very energetic song following the standard blues form but with lots of surprising stops and rhythmic changes. Coltrane harmonies meet afro-cuban rhythms!