*** UR Records presents: "Aparticle" ***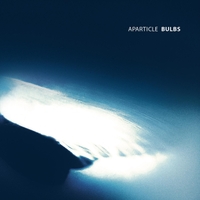 Aparticle è Michele Bonifati, Giulio Stermieri, Ermanno Baron e Cristiano Arcelli.
Band dalla matrice fortemente elettrica, con la presenza di chitarra, Rhodes ed Hammond, propone una sintesi personale di jazz, rock ed improvvisazione.
Dopo un anno di lavoro Aparticle pubblica Bulbs, disco costituito interamente da materiale originale (scritto a quattro mani da Bonifati e Stermieri) che alterna momenti di grande rigore a spazi di grande libertà improvvisativa, groove, astrazione e slancio lirico.
Durante i concerti saranno presentati i brani del disco ma anche nuove composizioni, a sottolineare una visione del progetto a lungo termine di cui ogni registrazione, ogni concerto, vuole essere documento del percorso svolto ed insieme nuovo punto di origine.
L'importanza che assume il tempo presente tanto nella composizione quanto nell'organizzazione delle interazioni caratterizza Aparticle come un'improvising band.
Aparticle is an Italian Jazz band composed by Cristiano Arcelli (saxophone), Michele Bonifati (guitar), Giulio Stermieri (Rhodes, Hammond) and Ermanno Baron (drums). All compositions by Michele Bonifati and Giulio Stermieri.