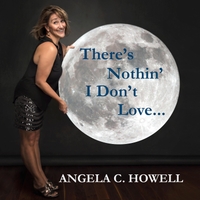 Angela C. Howell has sung all over the United States and many countries in Europe. There's Nothin' I Don't Love is a new single from her seventh solo album, which is planned for a 2018 full spring release. Angela is an acclaimed musical director, theatre performer, and composer / arranger, who frequently works with many composing artists including her talented father, Arthur J. Howell & Robert A. McDonald.
Angela's last album, An Original Christmas, featured the single "Snap Me A Selfie, Santa," reached #60 on the 2016 US Adult Contemporary charts. Many other songs from that album also received favorable airplay.
4 songs from Angela's Daffodils album were including in the award-winning movie "the Beginning of the End," an international film festival finalist at Madison Square Garden.