Aziza Miller
From Brooklyn to Broadway!
Thursday, October 6th 8 PM
@ The Iridium
1650 Broadway & 51st Street
NYC 10019
www.theiridium.com
212-582-2121
Tickets & Info
All Star Line-Up:
Aziza Miller-Composer/Piano/Vocals
Rich Harrison- Drums
Robert E. Daniels- Bass
Gary Fritz- Percussion
Bill White- Guitar
John James- Backing Vocals
I have had the honor and privilege of knowing Aziza all of my life. She is a gifted and versatile musician as evidenced by her latest work "This Journey of Love." This album is a mixture of smooth jazz and funk, but yet still soulful. It is truly a celebration of life and love. The standout song for me is the track "A Song For My Friend" which she dedicates to her friend and my mother Legendary 9-time Grammy award winner Ms Natalie Cole. Aziza was my mother's musical director for many years. I am so proud of this wonderful and talented woman. And I know that my mother is up in heaven smiling down on her.

- Robert Yancy
"Horace Silver LIVES...beautiful tribute song- A Song for Silver..Peace & Blessings- James Spaulding.
She sure knows music. What is in evidence is a rare spark of pop brilliance...an original sound that transcends musical categories."
"This Journey of Love is a must-have CD!"
- Jeff Moses, WJMX-DB Smooth Jazz Boston Global Radio
"She continues on a phenomenal musical journey, exquisite!"
- Dionne Maldonado, WFSS, 91.9FM Fayetteville, NC
"What you do to that piano is a sin, but don't you ever stop! I love you for always."
"La Costa, my favorite song ever!"
"Aziza has mined the depths of black music to come up with a sound that is sophisticated, melodic and funky as hell."
"Aziza taught me everything: how to be a strong woman, how to be your own musician, a pianist, a writer. She's all of those things."
New CD Released 08/08/16- This Journey of Love, featuring a musical tribute to Natalie Cole and Horace Silver
Aziza Miller - with special guests from Brooklyn to Broadway!


October 6th at 8 PM
The Iridium 1650 Broadway & 51st Street,
NY 10019
special guest artists from
Brooklyn to Broadway!
Watch Aziza Miller: A Song For My Friend (Tribute to Natalie Cole)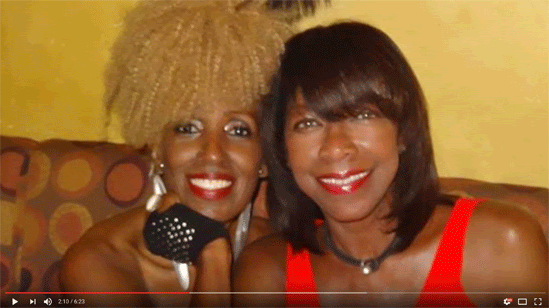 AZIZA MILLER / BIO (2016)
Aziza Miller knows New York. It's her home. The pulse and the energy of the city manifests in her fusion of funk, jazz, soul, Latin, and spoken word. New York also knows Aziza. Some of the city's most prestigious venues have welcomed her to standing room-only crowds. Whether headlining at Joe's Pub, The Blue Note, Iridium Jazz Club, Ashford & Simpson's Sugar Bar, The Metropolitan Room, Brooklyn Academy of Music's BAM Café, or any number of other celebrated haunts, Aziza spellbinds audiences with her original compositions and peerless musicianship. And it's not just New Yorkers who thrill to Aziza's soulful yet sophisticated melodies, it's a loyal audience that spans the globe and crosses every generation.
Music fans have long anticipated Aziza's latest collection of songs, This Journey of Love (2016). The EP features her tributes to Horace Silver ("A Song for Silver"), Natalie Cole ("A Song for My Friend"), and four additional compositions that spotlight Aziza's talents as both composer and musical artisan.

This Journey of Love follows a trio of releases that explored Aziza's unique blend of jazz, soul, and poetry, Jazzsoetry Vol. 1 (2007), Jazzsoetry Vol. 2 (2010), and What's On Your Mind? (2014). However, many listeners first became acquainted with Aziza when she blazed a trail in the 1970s as one of the first female Musical Directors for a major recording artist. Between 1975-1980, she presided as Musical Director, conductor, and pianist for Natalie Cole. During that time, Aziza composed the music for "La Costa," which featured lyrics by Natalie Cole and brought Aziza to the attention of Ahmad Jamal, who not only covered "La Costa" but invited Aziza to write lyrics to four of his original recorded compositions. Formerly known as "Linda Williams," Aziza was offered a contract with Arista Records where she released her first solo album, City Living (1979). Her debut featured the Latin-infused grooves of "Elevate Our Minds," a song that was subsequently sampled by renowned U.K. DJ Ben Westbeech on "Get Closer" (2006).

Beyond her studio projects, Aziza's many talents have flourished everywhere from the Broadway stage to New York's Department of Education. She brought her expertise to the Professional Performing Arts School where Alicia Keys was among her many talented students. In 1997, she received the Presidential Scholar Distinguished Teacher Award from President Bill Clinton. She played in the orchestra for Oprah Winfrey's presentation of The Color Purple and was Musical Director for Rain Pryor's Fried Chicken & Latkes. Throughout her various endeavors, she authored a book called The Divanary: A Dictionary for Divas, which was inspired by her interactive musical piece "Divas Don't Apologize."
In every note she writes, plays, and sings, it's very clear: Aziza has many more trails to blaze.