A Cuban Jazz Night,
2016 Grammy Winner & More!


Cuban Jazz Night with
Habana Sax
Sunday, March 20 at 8pm
Come celebrate the best of CUBA before the concert, starting at

7:15pm

in the lobby with a wine tasting courtesy of Palm Bay International, Cuban art exhibit featuring Ibrahim Miranda, courtesy of
Discoveries in Art LLC
/Terri and Steven Certilman, Salsa Dancing with Latin Moves Dance Studio and Mojitos at the bar! Feel like you just stepped on to the streets of Cuba by wearing a virtual reality headset and immerse yourself

in 7 minute

Cuban dance film by Director Lucy Walker.
Not your father's Saxophone Quartet! A breath- taking concert experience for audiences of all ages and musical sensibilities, this Havana-based quintet's energetic performances blend Afro- Cuban, Salsa, Latin Jazz, Brazilian Rhythms and Mystical Chant with heart-pounding jazz-driven vocals and Latin Percussion.
TICKETS
Jumaane Smith
Friday, April 8, 2016 at 8pm
Part of Northeast Builders of Ridgefield LLC Emerging Artist Series
Every ticket holder gets a free beer courtesy of City Steam Brewery!
Best known to audiences throughout the world as the lead trumpeter for international superstar Michael Buble for the past decade, multi-faceted singer, entertainer and musician Jumaane Smith is set to make his highly anticipated, critically acclaimed independent standards-filled debut album I Only Have Eyes For You. Smith, whose collaborations range from pop idols to jazz legends, including Stevie Wonder, Quincy Jones, Aretha Franklin, Alicia Keys, The Jonas Brothers, Justin Bieber, Ariana Grande, Barbara Streisand, Natalie Cole, Wynton Marsalis, Herbie Hancock, Santana, Chris Botti and others.
TICKETS
Christian McBride Trio
Sun. April 10, 2016 at 8pm
2016 Grammy Award Winner!
109 Cheese & Wine Evening of Art, Wine & Jazz
– Free wine tasting in the lobby before the show!
Christian McBride is the premier bassist on today's jazz and pop scene. He is simply without peer on his instrument and the first choice as collaborator for everyone from Sting and Billy Joel to Sonny Rollins and Pat Metheny. With pianist Christian Sands and drummer Ulysses Owens, Jr., McBride has created an energized unit that is "powered from the ground up!"
TICKETS
Ottmar Liebert & Luna Negra
Friday, May 20 at 8pm
Palm Bay International World Beat Series
– Free wine tasting in the lobby before the show!
It's a night of seductive Flamenco guitar with one of the most successful instrumental artists of the past decade, thrilling audiences throughout the world. The five-time Grammy nominee is best known for his engaging mix of flamenco with South American percussion, rock, jazz, and pop influences. His popular albums "Barcelona Nights," "Nouveau Flamenco" and "Borrasca" have earned 38 Gold and Platinum certifications in the United States and more internationally.
TICKETS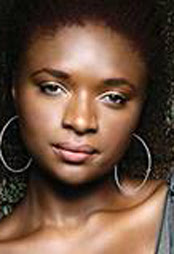 Lizz Wright
Saturday, June 25 at 8pm
Part of Northeast Builders of Ridgefield LLC Emerging Artist Series
Every ticket holder gets a free beer in the lobby courtesy of City Steam Brewery!
The Jazz musician and Billboard Chart Topper taps into her southern roots, bringing her gospel, jazz, and blues to the stage for one night only! She has been charming music fans worldwide and has received nonstop critical acclaim ever since she appeared on the late pianist and composer Joe Sample's 2002 disc, The Pecan Tree (Verve). The following year, she gained even wider recognition for her critically acclaimed debut record, Salt (Verve)!
TICKETS