Start times are subject to change. Donations Encouraged!
February 24
Elsässer Anderson Nussbaum Trio
Christian Elsässer/Piano
Christian Elsässer is an acclaimed pianist across Germany, working actively in various musical realms as an arranger and conductor: He has explored beyond the boundaries of jazz in projects with the Munich Philharmonic, the Munich Radio Orchestra and the songwriter Willy Astor. Music with density and breadth, music played with technical perfection and lifeblood, and music that captivates, constitute Christian Elsässer's compositions.
Adam Nussbaum/Drums
Adam Nussbaum is considered a major asset wherever he appears and is one of the finest jazz drummers of the 1990s. By 1978 Nussbam was making a strong impression in the jazz world, playing regularly with both Dave Liebman and John Scofield (1978-83). Other important associations through the years include Stan Getz (1982-83), Gil Evans, Gary Burton, Steve Swallow, Michael Brecker, Don Grolnick, James Moody, Sonny Rollins, Art Pepper, Joe Henderson, John Abercrombie, Sheila Jordan, Kenny Wheeler, Lee Konitz, NHØP and Charles Lloyd, along with countless others.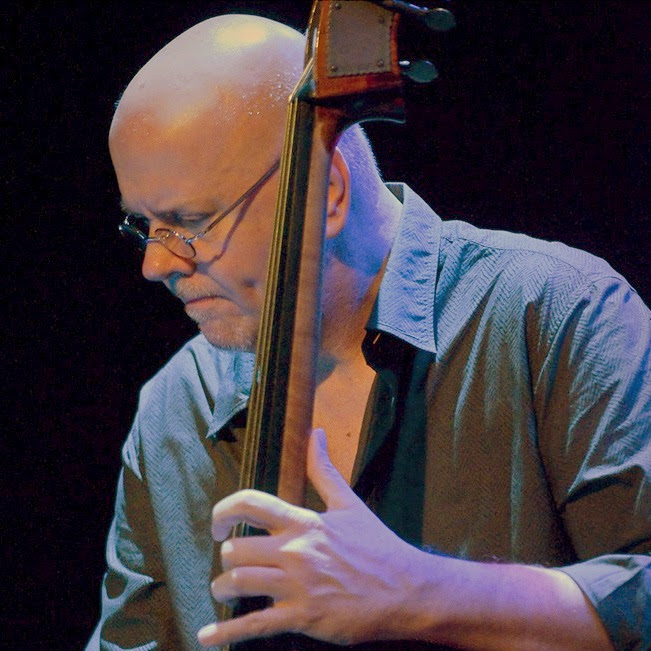 Jay Anderson/Bass
Bassist/composer Jay Anderson is among the most respected jazz artists performing today. He has performed/recorded with a wide range of jazz artists including Woody Herman, Carmen McRae, Michael Brecker, Mike Stern, Toots Thielemans, and non-jazz artists like Dawn Upshaw, Michael Franks, David Bowie, Frank Zappa, Tom Waits, Chaka Khan, Michel Legrand, Allen Ginsberg, and Celine Dion. He has been featured on over 300 recordings, five of which have received the Grammy Award . Jay currently co-leads the critically acclaimed group BANN featuring Seamus Blake, Oz Noy and Adam Nussbaum.
Start times are subject to change. Donations Encouraged!
Table reservations for dining only. Call 845 236 7970 or go to liveatthefalcon.com
and click "RESERVE YOUR TABLE"
February 28
The Reunion Project featuring Chico Pinheiro
Featuring: Chico Pinheiro, Felipe Salles, Tiago Costa, Bruno Migotto, Edu Ribeiro
This group of Brazilian jazz virtuosos has put together set of Brazilian jazz compositions inspired by the theme "REUNION". Although Chico Pinheiro, Tiago Costa, Edu Ribeiro and Felipe Salles share a history of early development as musicians in Brazil, having studied and played together over twenty years ago, before their professional careers, they have never collaborated on a recording project before. During the course of the last two decades, these artists have proven to be some of the most influential in the current Brazilian music scene as composers, arrangers, and performers.
Chico Pinheiro
A native of São Paulo, Chico is a leader in the new generation of Brazilian musicians finding fame in America and around the world. He has recorded with major Brazilian and American jazz and popular artists including Dianne Reeves, Bob Mintzer, Chris Potter, Eddie Gomez, Claudio Roditi, Brad Mehldau and Esperanza Spalding.
Tiago Costa
Also from São Paulo, Tiago Costa has been the pianist, arranger and producer of international Brazilian star and two-time Latin Grammy winner singer Maria Rita for many years. He also co-leads the ensemble Vento em Madeira and is an arranger for Orquestra Jazz Sinfônica.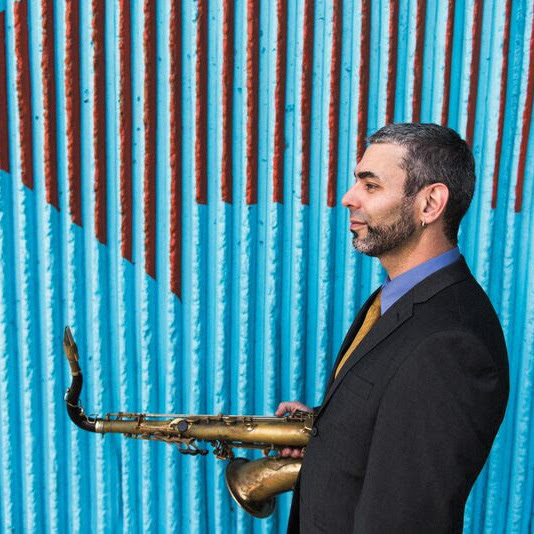 Felipe Salles
Felipe Salles has been an active musician in the US working with prominent jazz and Latin artists, including Randy Brecker, David Liebman, Jovino Santos Neto, Luciana Souza, and Daniela Mercury. He has toured Europe, North and South America, India and Australia, as a sideman and bandleader.
Salles is a winner of numerous and prestigious grants, and has had works performed by The Metropole Orchestra, among others.
Bruno Migotto
Bassist, composer Bruno Migotto has played with the most important names of the Brazilian music scene - Wilson das Neves, Nenê, Arismar do Espírito Santo, among others. International collaborations include Sadao Watanabe, Mike Moreno, Steve Cardenas and John Escreet. Bruno is a member of the Soundscape Big Band, Trio Ciclos, Projeto Unknown, as well as working with jazz artists Michel Leme, Daniel D'Alcântara, Yaniel Matos, Alessandro Pennezzi, and Alex Buck.
Edu Ribeiro
Edu Ribeiro, a multi-Grammy award winner, is one of the most important and in-demand drummers of his generation. As a sideman, Ribeiro performed at the Montreux Jazz Festival, the Blue Note Yokohama, and the Parliament Jazz Festival, among others. Ribeiro's first project "Ja To Te Esperando" announced Ribeiro's arrival as an important Brazilian voice on the international jazz scene. In addition to performing regularly, Ribeiro teaches jazz at Santa Marcelina College and Unicamp, the place where he was originally forged as a musician.
Start times are subject to change. Donations Encouraged!
Table reservations for dining only. Call 845 236 7970 or go to liveatthefalcon.com
and click "RESERVE YOUR TABLE"