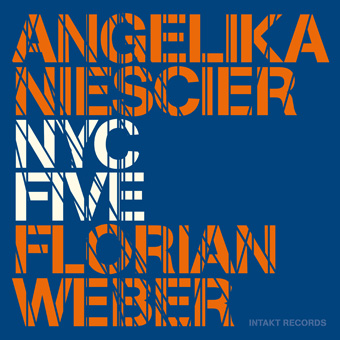 With their new album, alto player and bandleader Angelica Niescier and pianist and composer Florian Weber both from Cologne, Germany place themselves at the centre of the New York jazz scene.
Their quintet NYC FIVE is completed by three jazz musicians in great demand in the "Big Apple": trumpeter Ralph Alessi, bassplayer Christopher Tordini and drummer Tyshawn Sorey. The quintet plays highly contemporary jazz with original tunes, distinctive arrangments, complex rhythms and expressive improvisations.
Laurence Donohue-Greene, editor at «The New York City Jazz Record» writes: "With this new dynamic quintet – Angelika, Florian, Ralph, Chris and Tyshawn present a unique aura of timelessness, as much influenced from decades past as about the present and future state of jazz, from New York and beyond." And: "Angelika's distinctive tone shoots right through to the listener's core."
1. The Barn Thing 08:28
2. And Over 10:20
3. Invaded 06:39
4. The Liquid Stone 07:31
5. Parsifal 06:21
6. Für Krefeld 08:06
Angelika Niescier: Saxophone
Ralph Alessi: Trumpet
Florian Weber: Piano
Christopher Tordini: Bass
Tyshawn Sorey: Drums