Joe Chambers Outlaw Band
Featuring
Joe Chambers- vibraphone and drums
Rick Germanson-piano
Ira Coleman- bass
Bobby Sanabria- drums, misc. percussion
Appearing At
Dizzy's Club Coca-Cola, Frederick P. Rose Hall
60th & Broadway, NYC.
February 23-24, 2016
Set Times 7:30 and 9:30
Tickets & Info
J
OE CHAMBERS
has worked with some of the most influential jazz figures of the last several decades and is a recognized perfomer and composer whose works have been performed at Carnegie Hall and Lincoln Center. As a sideman and leader, Chambers has recorded more than 500 albums and CDs. He has performed and recorded with Miles Davis, Freddie Hubbard, Wayne Shorter, McCoy Tyner, Chick Corea, Sonny Rollins, Herbie Hancock, Dizzy Gillespie, Andrew Hill and many more. Chamber's credits include Hubbard's "Breaking Point," Hutcherson's "Components," Shorter's "Schizophrenia." and "Etcetera," Hill's "Compulsion," and Tyner's "Tender Moments," as well as Archie Shepp's "New Thing at Newport," Charles Mingus' "Like a Bird," Chick Corea's "Tones for Joan's Bones," and many others. Chambers' compositions have been covered by Hutcherson, Hubbard and M'Boom; he has also contributed to soundtracks for several Spike Lee films, including "Mo' Better Blues." Chambers is the first Thomas S. Kenan Distinguished Professor of Jazz in Department of Music at the University of North Carolina Wilmington. His most recent recording is "Joe Chambers moving pictures orchestra live" of Dizzy's Club Coca-Cola in New York City, Savant 2120, released May 2012 and was nominated for a Grammy in 2013.
RICK GERMANSON is a highly in-demand pianist on the New York City Jazz scene. A native of Milwaukee, Wisconsin, Rick relocated to New York in 1998 after winning the Grand Prize at The American Pianists' Association Jazz Piano Competition. In addition to having four recordings out as a leader, Rick has also been documented on fifty recordings as a sideman with many of the top musicians in jazz today.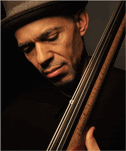 IRA COLEMAN has performed with Herbie Hancock, Wayne Shorter, Jessye Norman, Milt Jackson, Freddie Hubbard, Dizzy Gillespie, Grover Washington Jr., Barbara Hendricks, Branford Marsalis, Betty Carter, Kathleen Battle, Tony Williams, Baaba Maal, Michel LeGrand, Billy Taylor, Cab Calloway, Billy Cobham, The Carnegie Hall Jazz Ensemble, The Duke Ellington Orchestra under the direction of Mercer Ellington and many other artists.


BOBBY SANABRIA – drummer, percussionist, composer, arranger, recording artist, producer, filmmaker, conductor, educator, activist, multi-cultural warrior and 7X Grammy nominee as a leader–has performed with a veritable Who's Who in the world of jazz and Latin music, as well as with his own critically acclaimed ensembles. His diverse recording and performing experience includes work with such legendary figures as Dizzy Gillespie, Tito Puente, Paquito D'Rivera, Charles McPherson, Mongo Santamaría, Ray Barretto, Marco Rizo, Arturo Sandoval, Roswell Rudd, Chico O'Farrill, Candido, and Yomo Toro,