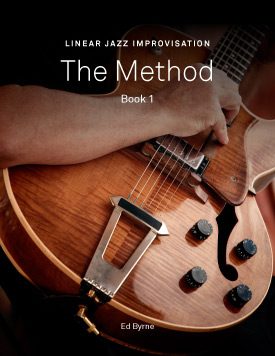 Linear Jazz Improvisation, by Ed Byrne top-selling jazz instruction book series.
Using a wealth of examples from the jazz repertory, Linear Jazz Improvisation, Book 1 avoids theoretical terminology and focuses on identifying and systematically developing the essential elements of tunes.
LJI offers not only the methodology for focused practicing of meaningful improvisation in your own style, it supplies the very substance of what you play.