Solitaire Miles
"Susie Blue And The Lonesome Fellas"
A Merging Of Western Swing And Vintage Jazz In The Style Of
Patsy Cline, Patty Page, Mary Ford And Kay Starr.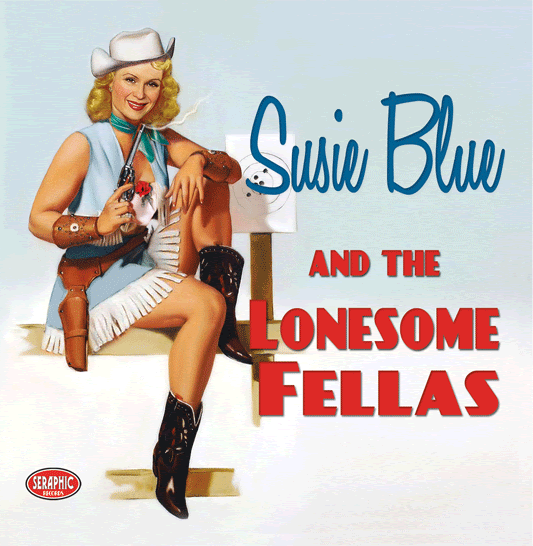 (
Seraphic Records
) Street Date: 06/05/2015
Featuring: Solitaire Miles – vocals, Neal Alger – guitar and vocal, Eric Schneider – sax,
Stuart Rosenberg – fiddle,
TC Furlong – slide, Larry Kohut – bass,
Phil Gratteau – drums

Susie Blue and the Lonesome Fellas
CD Release Party
@ the Green Mill Cocktail Lounge
Monday, August 10th
9 pm - 1 am
4802 N Broadway St, Chicago, IL 60640
Sponsored by Chicago's very own WDCB Listener-Supported Jazz & Blues Radio, who will be featuring the new release as "CD of the Month".
.
Media Contact


Jim Eigo
Jazz Promo Services
272 State Route 94 South #1
Warwick, NY 10990-3363
Ph: 845-986-1677 / Fax: 845-986-1699
Cell / text: 917-755-8960
Skype: jazzpromo
jim@jazzpromoservices.com
www.jazzpromoservices.com